S-Y 糞便濃縮集卵暨潛血反應瓶
S-Y Feces Examination Apparatus For Ova and OB Test (SYFEA)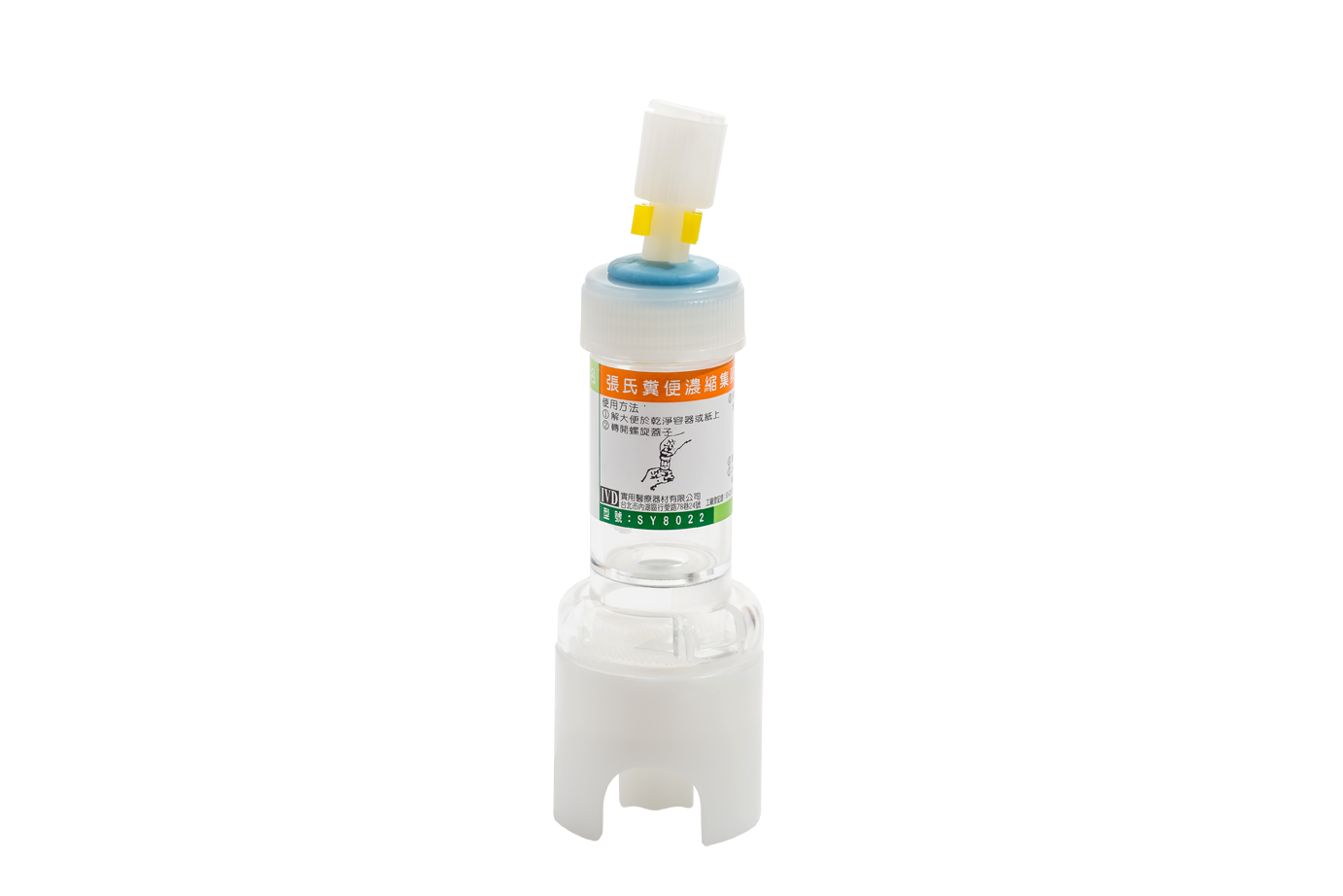 Taiwan Patent No.: 39767
USA Patent No.: 4849173
Japan Application No.: 112435
Package size: 800 pcs/box
Product category: Feces examination for ova .
Application:
This is a low-price and easy-to-use feces examination apparatus for parasite ova, larvae, protozoan trophozoites, WBC, RBC, OB tests, etc.
Product description:
The feces OB examination with stirrer can prevent from errors caused by inhomogenous specimen.
No stool digging by the clinical laboratory technologist is required, and odor-free when testing.
A full-purpose feces examination apparatus.
For more information, please email to: symic@seed.net.tw or kir.t72000@msa.hinet.net