S-Y 蟯蟲檢查膠紙(2日用)
S-Y Enterobius Vermicularis Tape (2days)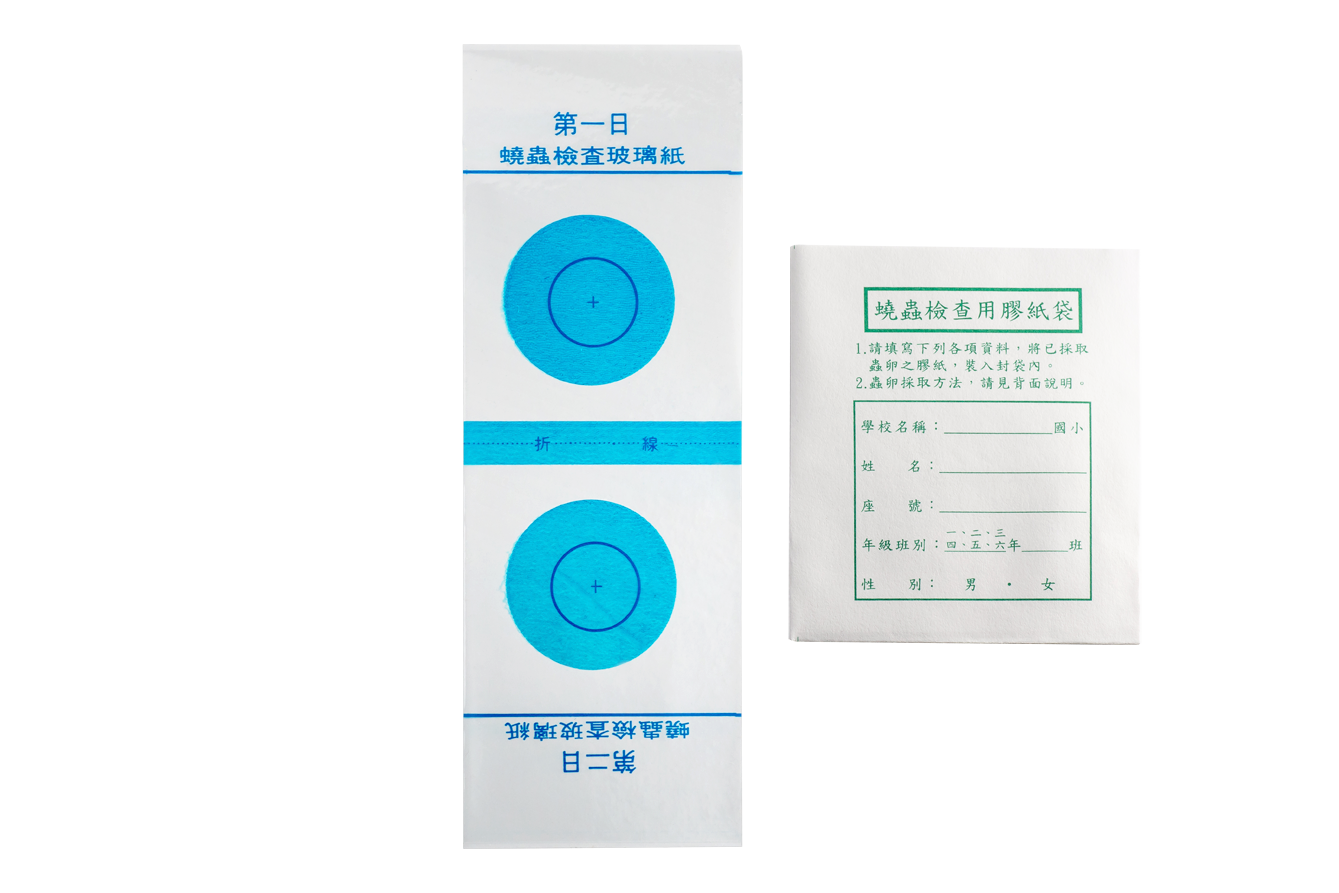 DOH License No.: 000135
Package size: 40 pcs/stack, 25 stacks/case
Product category: Enterobius Vermicularis tape
Product description:
More effective in trapping Enterobius Vermicularis ─ Not an electrostatic treatment tape.
Save interpretation time and range due to folded design.
A special tape to improve observation clarity and reduce residues, and thus is a better tool than the conventional electrostatic tape.
Place different color cellophane at the light source of the microscope can create different light color ─ Green and blue cellophane are used most commonly.
For more information, please email to: symic@seed.net.tw or kir.t72000@msa.hinet.net