S-Y 立式可折式集尿袋
S-Y Easy Fold 24hr Urine Sample Collection Container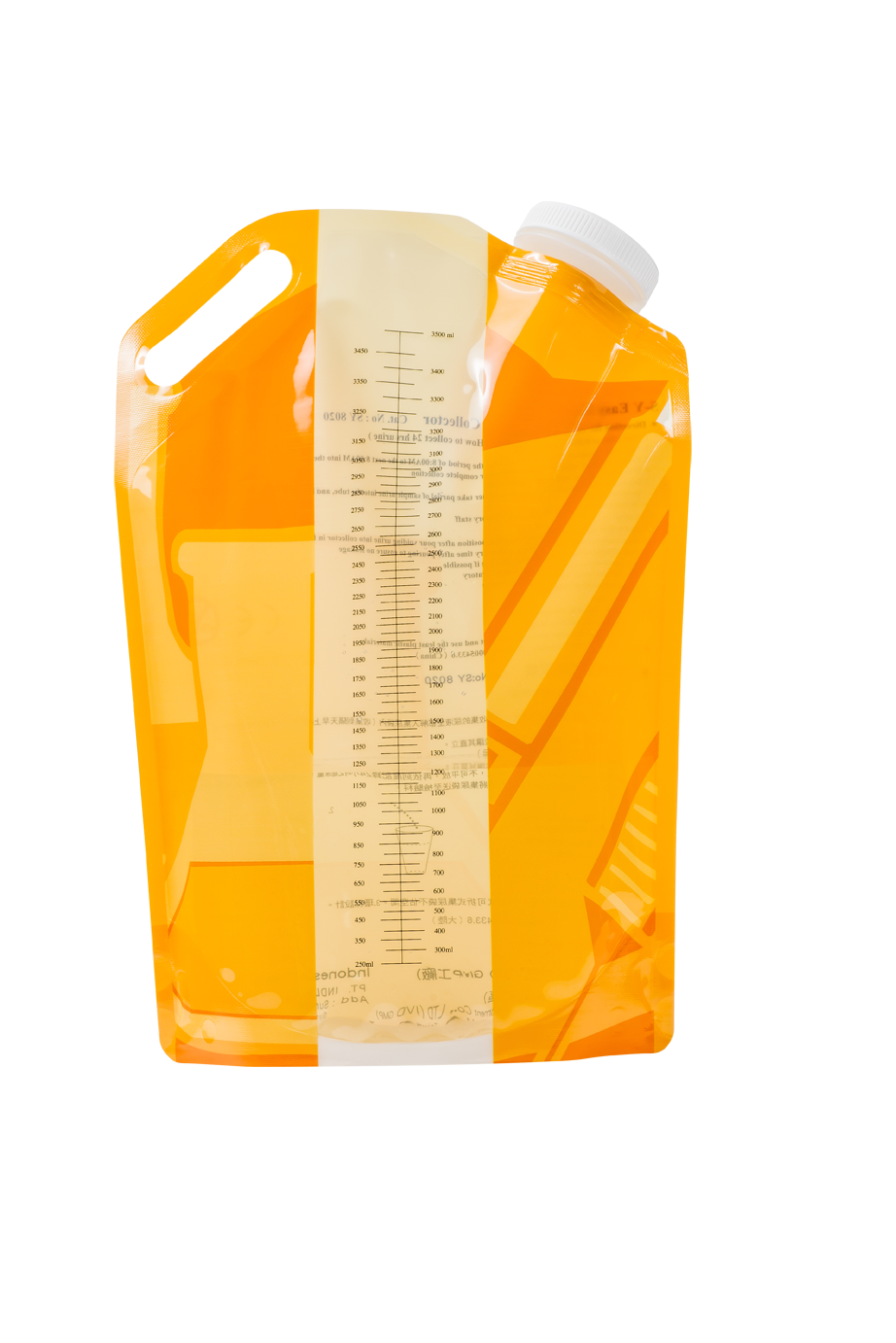 DOH License No.: Not subject to medical device regulations
Taiwan Patent No.: M319740
PRC Patent No.: ZL2008 2 0005433.6
Package size: 200 pcs/box (including 500ml paper urine collection cups)
Product category: Urine collection container
Product description:
Become a cylinder container when blow in air or pour urine inside the container.
With both Chinese and English instructions, convenient for patients to read and use.
A diameter of 5-cm urine bottleneck, convenient for pouring urine sample.
Foldable design, easy to carry and store.
Accurate scales with an indication at 50ml, and clear volume scales.
Reduce large-size plastic wastes.
Could be stored at 4°C fridge.
For more information, please email to: symic@seed.net.tw or kir.t72000@msa.hinet.net